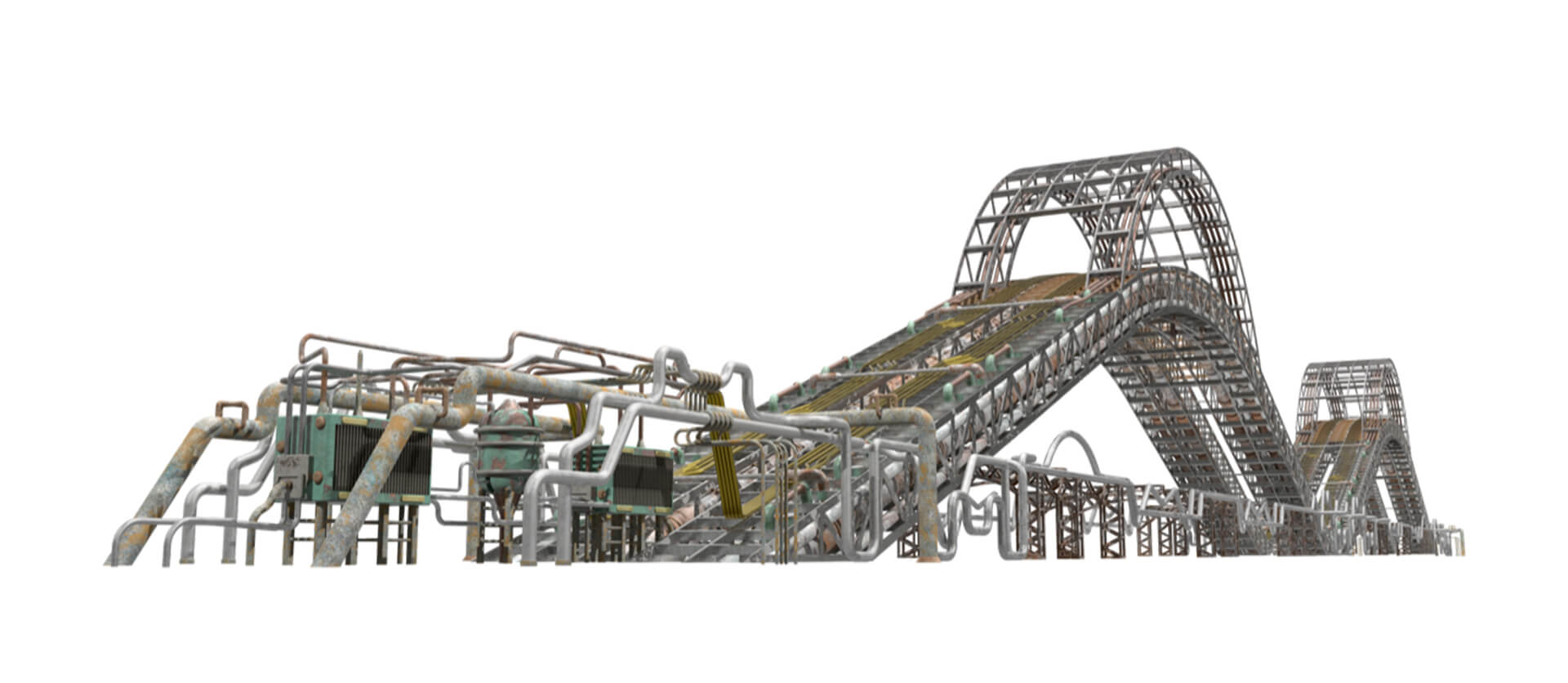 I grew up in a small town in the "rust belt" in the heart of Pennsylvania. The industrial context and the many activities associated with this region formed my first memories and images of the surrounding countryside. The factories were the "lifeblood of the boroughs" but were then dismantled and destroyed by the same people who worked in them. The trauma of this experience has left its mark on my current work.
In spite of the overwhelming physical presence in the landscape and their constant emissions of pollution these steel structures were symbols of inventiveness and imagination of the human spirit. For me, Art is based on a dialogue with what exists around it. Each factory with its constant state of activity provides visual forms that are constantly changing. This movement, in my imagination, is equivalent to all organisms that live and breathe. As a result, the factory becomes a metaphor for life.
Art is always ambiguous in the sense that it suggests the representation of things that do not exist. Can an ambiguous form go beyond a concrete reality in order to arrive at a poetic form? From these skeletal forms from another age, I have constructed these chimeric structures that have the look of industrial cathedrals that seem to escape to unknown perspectives.
These drawings are not a representation of any known reality and are not created by a special computer program that automatically produces an image.
Can the spectator accept that what they see is not real and use the incongruous and non-functional character of these structures as a means of appreciating the inherent aesthetic of the industrial world? My thought is that if the viewer can escape from what is real, Art then permits one to ask questions about the spiritual nature of our lives..
P.-S. : At the time of this writing, I cannot keep from thinking of the Ukrainian situation and how they were able to turn the industrial complex of Azovstal into a symbol of resistance to barbarian acts.